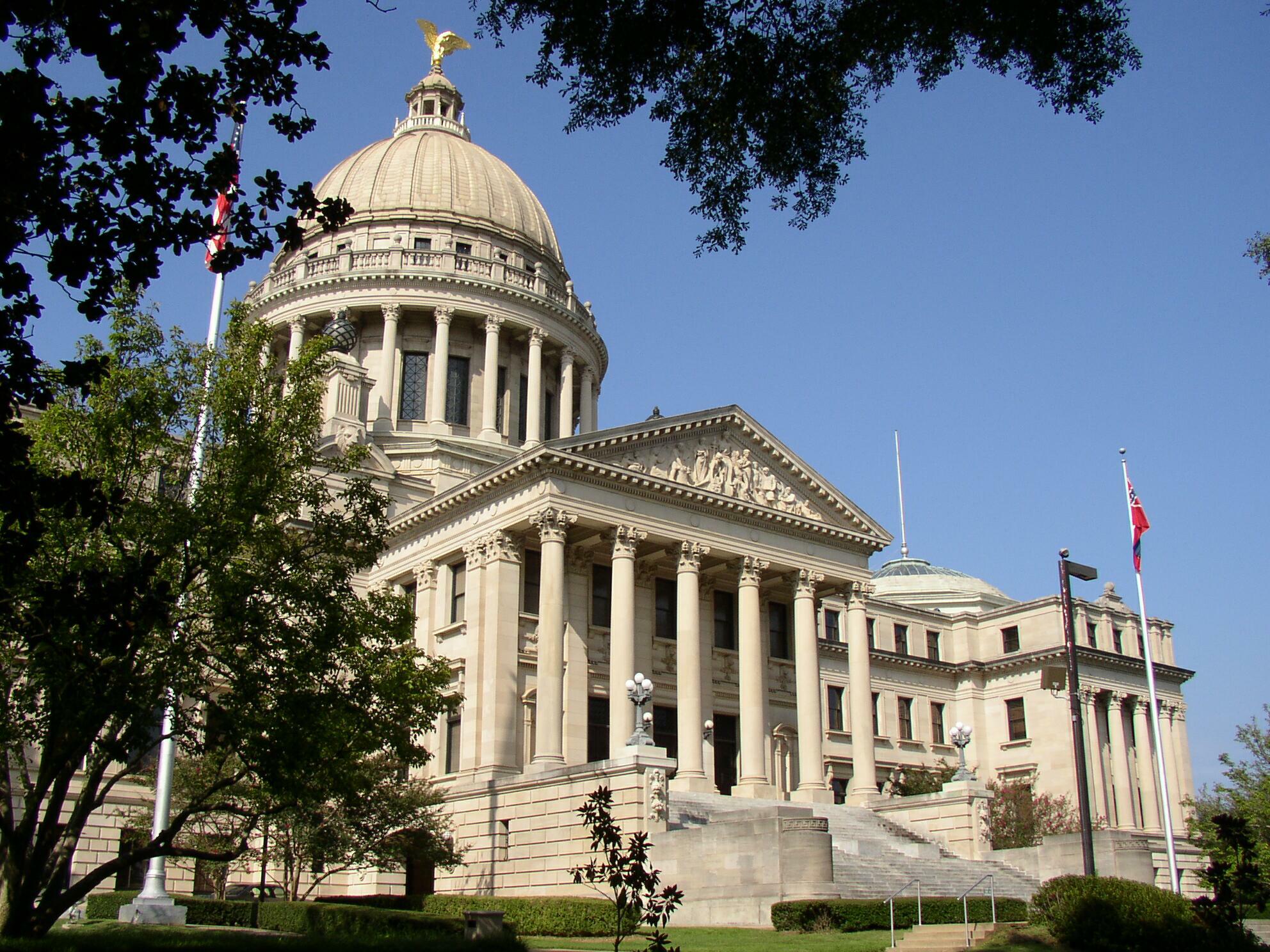 July 2015– Mississippi House Speaker, Philip Gunn, joins the chorus of the Left, Democrats, and weak Republicans to redesign the state flag of Mississippi because it contains imagery of the Confederate Battle Flag.  Read more.
Rep. Gunn, members of the Mississippi Black Caucus and others may already be meeting to create a new flag design.  It was reported in the news that new designs would be drafted following the August 4, 2015 primary elections so that they could be considered in the legislature when tn convenes in January 2016.
On the right side of the issue is Mr. Jeppie Barbour of Yazoo City.  Mr. Barbour is using the initiative and referendum process to gather enough petition signatures to protect our current (1894) flag.  If enough signatures are gathered and certified by the Secretary of State, voters in the 2018 election could amend the state constitution so that it officially recognizes the 1894 flag.  The amendment would make it difficult for the Left to haul down our flag, because a simple vote in the legislature would be insufficient.  The only way to change the flag would be to counter-amend the state constitution.  Since Mr. Barbour began the initiative, many people and organizations have pitched in to help, including the Dixie Alliance™ which owns and operates the MyDixie.org website.
In July 2015, spokesmen of the Dixie Alliance™ challenged Rep. Philip Gunn to either drop the issue from the 2016 legislative agenda or organize a team to state its reasons and purposes in a series of debates with our team of spokesmen at neutral, safe, and agreeable locations beginning January 2016.  There, during identical time frames, the teams would take turns speaking at the podium.  One team would be allowed to state one of its positions, then the other team, each team alternating until the conclusion of the event.  If desired, one team could submit a limited number of questions 15 days in advance to the other team, which would be compelled to answer.  Similarly, outside sources such as the news media could submit questions 15 days in advance, provided that each team is allowed to select an equal number of outside sources.
Forbidden debate tactics would include the following:
Personal attacks, insinuations and "mud-slinging".
Staging the debates at hostile or dangerous locations.
Packing audiences with hecklers and radicals.
Other terms can be negotiated to allow each side to present its positions.
The events could be televised and broadcast by radio.
To publicize the debate challenge known, a press release was sent to every newspaper outlet in Mississippi and a special insert was published in the Yazoo Herald in Yazoo City.  Since the time of the insert 3,000 additional copies have been handed out around the state.  The debate challenge is contained in the original version of Are You A Rebel?
As of May 2016, Mr. Gunn has not responded to the challenge.
Author: Ray H. Shores