Save Our Mississippi Flag Campaign
Resources & tactics for the fight to preserve the 1894 flag of Mississippi.
A primary goal of Flags Across Mississippi™ is to place thousands of Mississippi's 1894 flag on front porches, in front yards, on commercial flag poles, and to keep them there, permanently. If you support the flag, fly it yourself, and help us fly it all across the state.  Read the Campaign Overview below.
---
Fly A Flag At Your Place
Fly It… or You Might Say "Goodbye" to It
Order a flag for your home, business, church, or school today.  We have the flags you need, and our prices are as low as we can offer. Read more…

Shop Flags, Poles, Apparel & Promotionals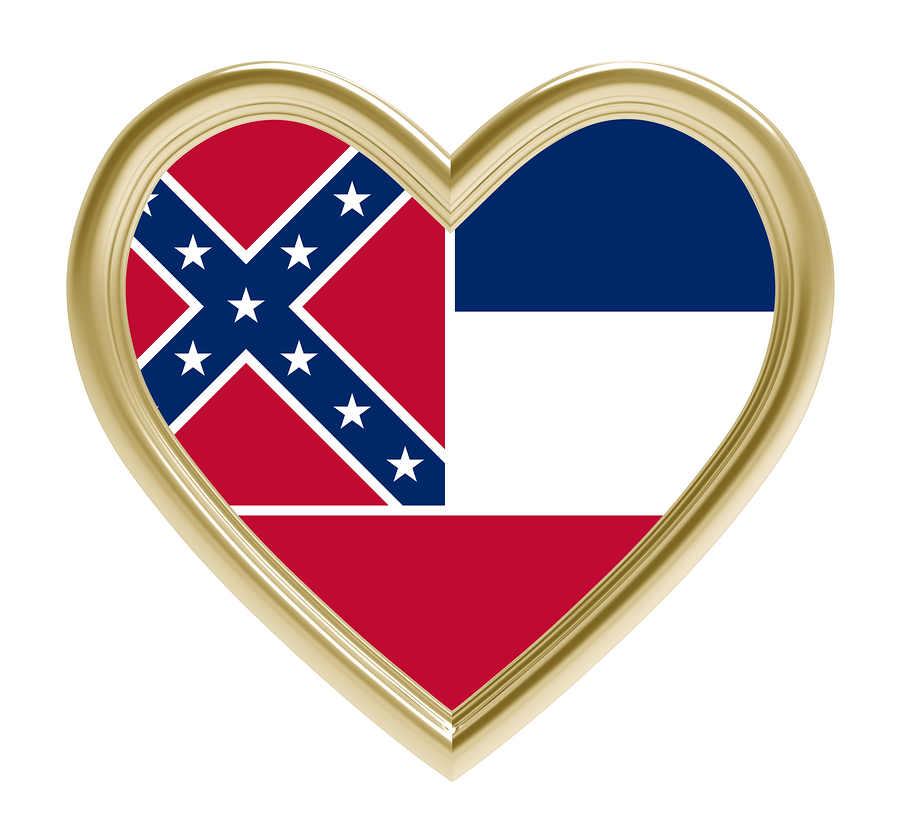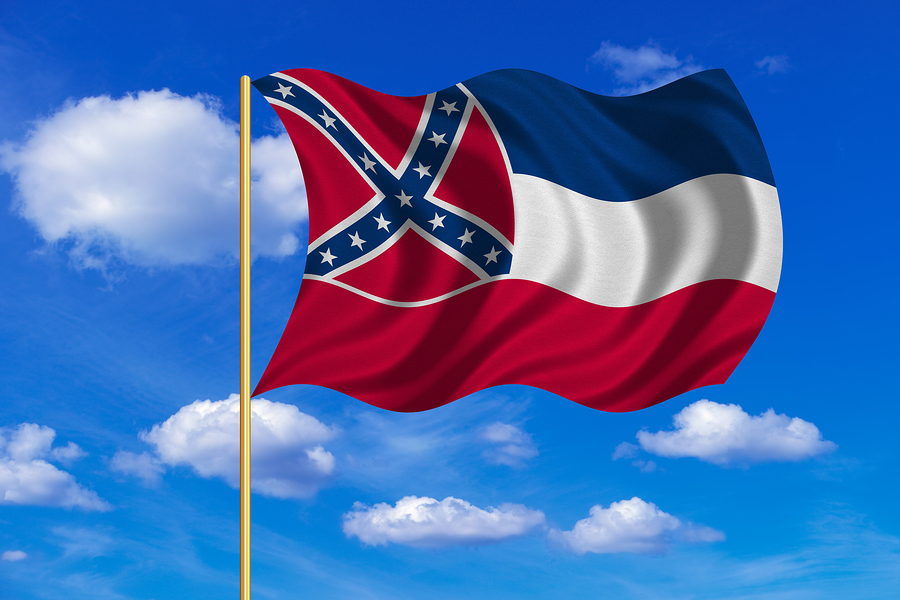 Fly A Flag At A Friend's Place
Help Your Friends Fly the Flag
Send a gift flag to your friends & associates, & we'll include a gift card with your name on it.  Be sure that you're flying the flag, too.  Read more…
Shop Flags, Poles, Apparel & Promotionals
Fly Flags Across The State
The Gift Flag Program
Nominate a person or place to receive a Mississippi Flag as a gift from Flags Across Mississippi, as funding permits. Read more…
Nomination Form For Use By Individuals
Nomination Form For Use By Groups
Instructions for a Group Effort
Educational Material You Can Print
Donate to the Gift Flag Program
Gift Flag Program Terms & Conditions

Join the Marketing Effort
Answer the Bugle Call

By working together, your organization and Flags Across Mississippi™ can accomplish our objectives, with God's help.  Read more…
Contact the Marketing Company
Contact Flags Across Mississippi™

What Is Flags Across Mississippi™ All About?
It's about saving the Mississippi flag by flying it everywhere possible, along side the American flag and the flags of Liberty.  It's about depriving the Left of a major victory over the people of Mississippi.
The Left, people under their influence, and compromisers and appeasers who fear the Left more than God want to replace the flag of Mississippi with any other flag they can.  If successful in hauling down our flag, they would ramp-up their destruction of Confederate monuments, followed by every monument in America honoring someone who was opposed to the Leftist agenda.  In their place, the Left would erect monuments to their heroes, many of whom are socialists, communists & other destroyers of Liberty (freedom linked to morality).  Of course, sooner or later Jesus Christ would smash their efforts, but wouldn't it be sweet if the Left were defeated sooner rather than later?  Let's hand the Left a defeat by preserving the Mississippi flag & by flying the flags of Liberty along side our American flags, right now!
Flags Across Mississippi™ is sponsored & managed by the Dixie Alliance, Inc. with the help of other pro-Liberty & pro-Flag groups.  We hired a marketing company to help us, and your flag purchases are made through their website & are subject to their terms and conditions.
---
What Was It All About?
The goal of Ballot Initiative 58 was to place the preservation of our 1894 flag in the hands of the voters during the November 2018 election cycle.  Over eighty-six thousand certified signatures were required.  The deadline for procuring the signatures was November 2016; however, insufficient number were obtained so the ballot initiative died. If the entire campaign had succeeded, the Mississippi flag of 1894 would have been protected by an amendment to our Mississippi State Constitution.
The primary reason that the measure failed is because the people of Mississippi felt they should not have to re-approve the flag that they overwhelmingly voted to retain back in 2001.
We extend our sincere thanks to everyone who supported the Initiative 58 campaign.
---