Walter D. Kennedy "Donnie"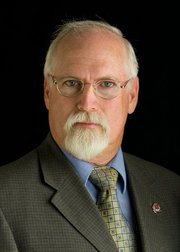 Descended from Southern soldiers who fought in the War Between the States, Walter D. "Donnie" Kennedy was born and reared in Copiah County Mississippi. James R. Kennedy is Donnie's twin brother. These two twins have collaborated in many efforts to promote Southern culture and history.
Donnie has held officer positions within the Sons of Confederate Veterans (SCV), led the Louisiana Division, and been a recipient of commendations and awards both from the SCV and other Southern heritage organizations. He is an author or editor of several books, including the bestseller The South Was Right! Other fine books include:
A View of the Constitution: Secession as Taught at West Point by Wm. Rawle
Lincoln's Marxists
Myths of American Slavery
Nullifying Tyranny: Creating Moral Communities in an Immoral Society
Red Republicans and Lincoln's Marxists: Marxism in the Civil War
Was Jefferson Davis Right?
Why Not Freedom! America's Revolt Against Big Government
Donnie is a graduate of the Charlotte Memorial Medical Center School of Anesthesia. He is a popular speaker and has been interviewed many times on radio and television.
Donnie is a member of the Executive Committee of the Dixie Alliance, where he also serves as a speaker and writer.
For contact information go back one page.