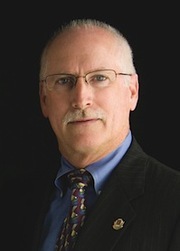 James R. "Ron" Kennedy's ancestors fought for the South in the War Between the States, so it is natural that Ron would be a member of the Sons of Confederate Veterans (SCV). In fact, he has been an officer in that organization, led the Louisiana Division, and been a recipient of commendations and awards both from the SCV and other Southern heritage organizations.
Born in Copiah County Mississippi, Ron's twin brother is Walter D. "Donnie" Kennedy. Both of the "Kennedy Twins" now live in Louisiana. Ron holds a Master's degree in Health Administration from Tulane University.
Ron is an author or editor of several books, including the bestseller The South Was Right! Other fine books include:
A View of the Constitution: Secession as Taught at West Point by Wm. Rawle
Nullifying Tyranny: Creating Moral Communities in an Immoral Society
Was Jefferson Davis Right?
Why Not Freedom! America's Revolt Against Big Government
Reclaiming Liberty
Ron is a popular spokesman for the Southern heritage and limited constitutional government under the Original Intent (State's Rights) of the U.S. Constitution. He has been a guest on several American radio and television programs including Bill Maher's Politically Incorrect, as well as programs in England and France. Ron Kennedy works with the Dixie Alliance as a speaker and writer.
For contact information go back one page.