Dixie Alliance™, A Non-profit Mississippi Corporation
We Fight for Liberty!
After the South lost its War of Independence, decades of time, Leftist influences, and illegal (unconstitutional) Federal actions have proven beyond doubt that the South Was Right! It's time for people of every race to learn and embrace the principles of Liberty (freedom linked to morality), so we can work together to restore the Constitution's Original Intent. Through the struggle and ultimate success, division and hatred will subside, the Left will decline, Christianity will increase, and the symbols, monuments and heritage of America and the Confederacy, including the Battle flag, will be preserved.Click to continue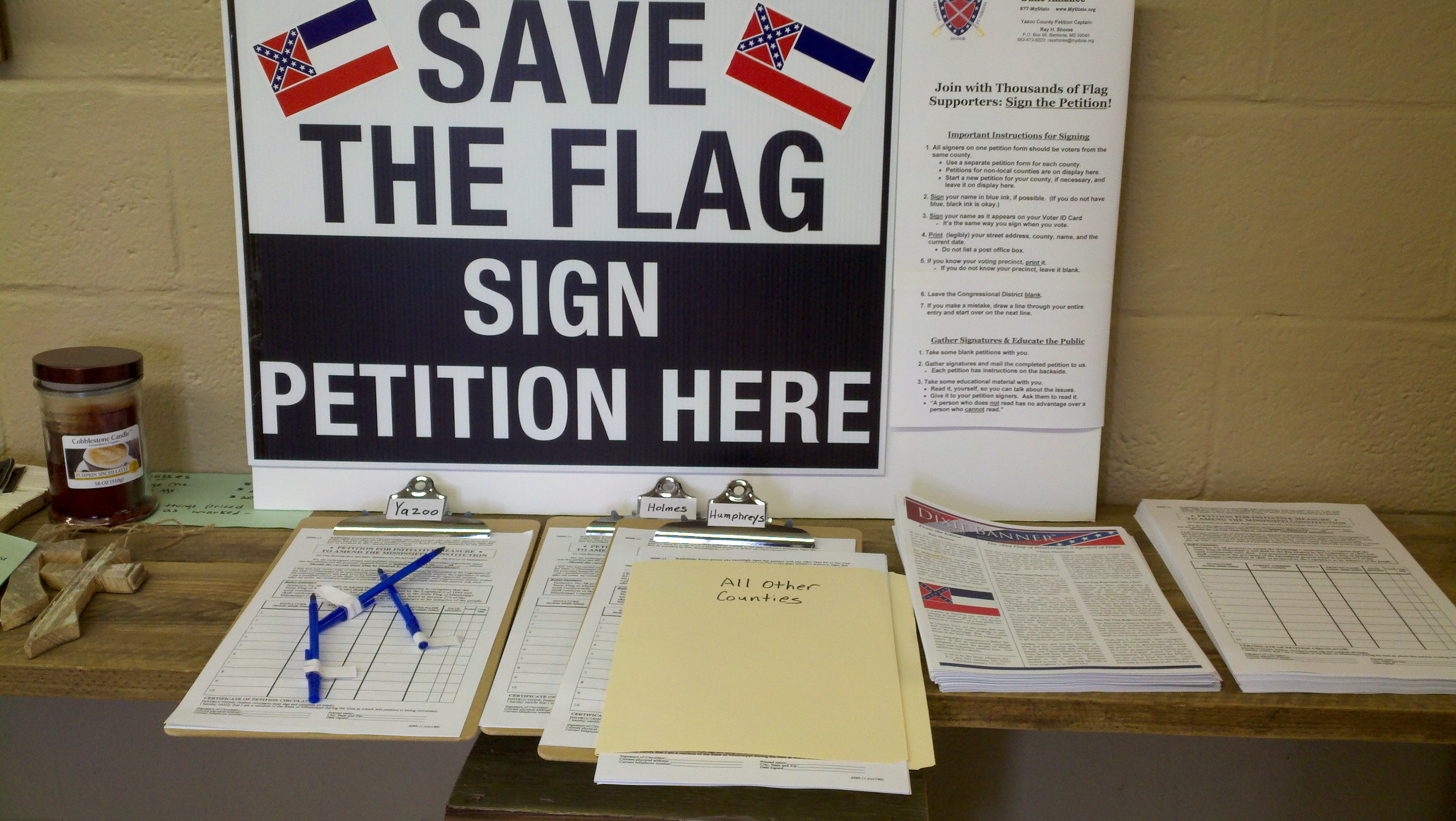 Save Our Mississippi Flag Petition Display
This petition display is at a business in Yazoo City, Miss. and has generated hundreds of petition signatures. The business owner is proud to be associated with Ballot Initiative 58. She says she has received many complements from her customers, has only heard one or two negative remarks and feels that her stand for the truth has benefited her business.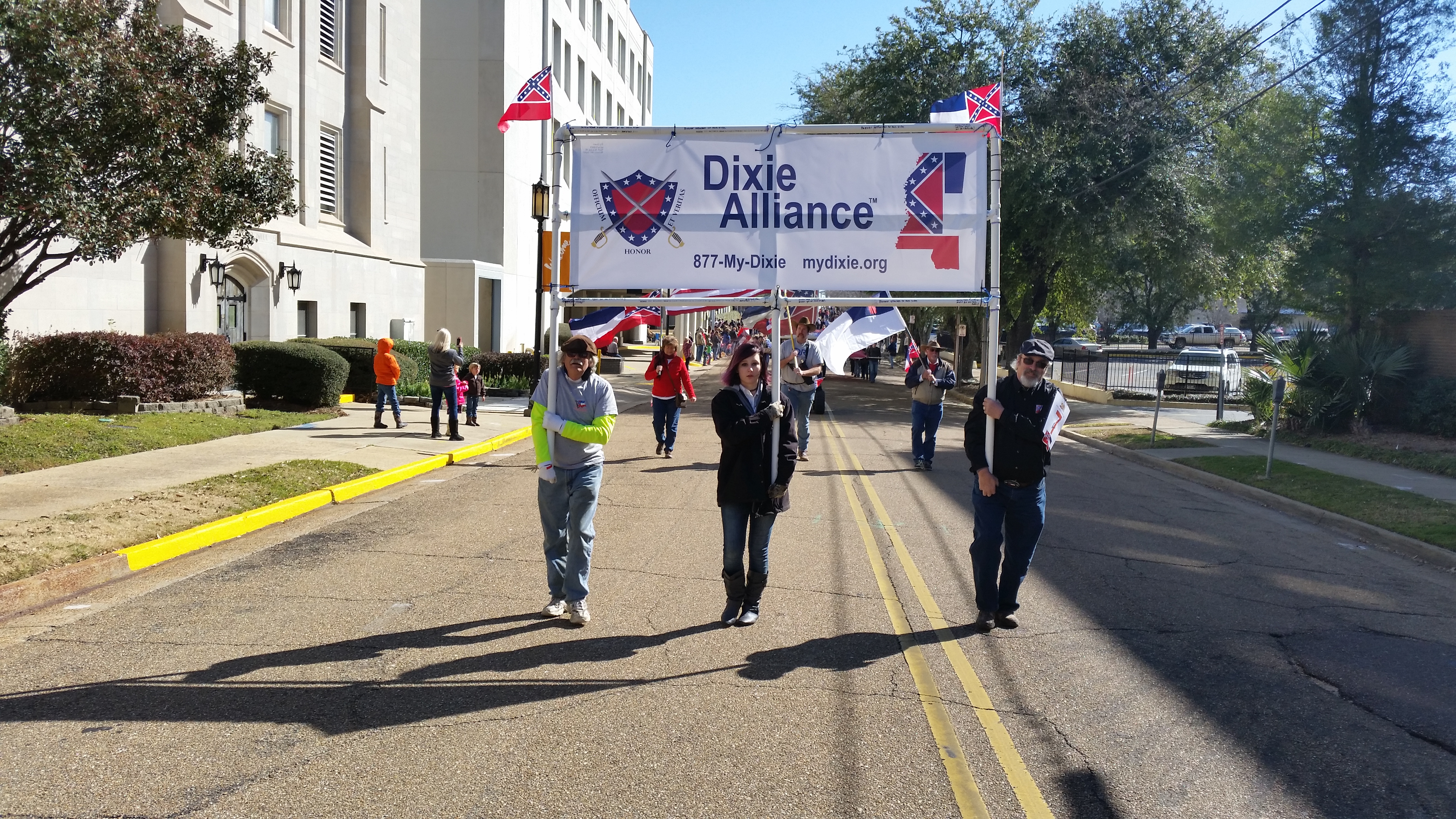 Dixie National Rodeo Parade
Here are three proud supporters of Ballot Initiative 58 and the Mississippi Flag carrying the banner of the Dixie Alliance in the Dixie National Rodeo Parade in Jackson Mississippi, February 2016.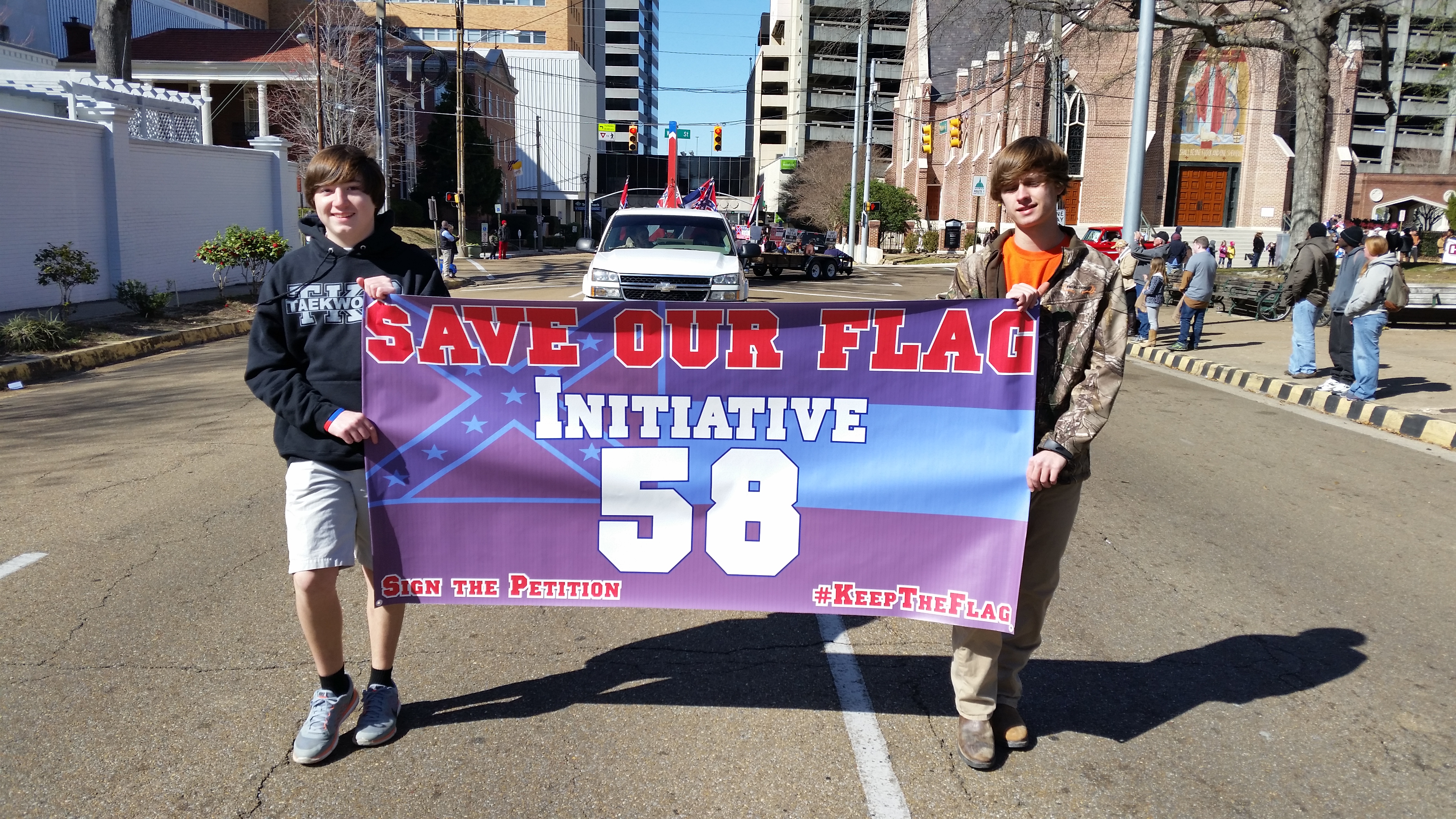 Dixie National Rodeo Parade
Two fine young men proudly defending the flag through Ballot Initiative 58 at the Dixie National Rodeo Parade in Jackson Mississippi, February 2016.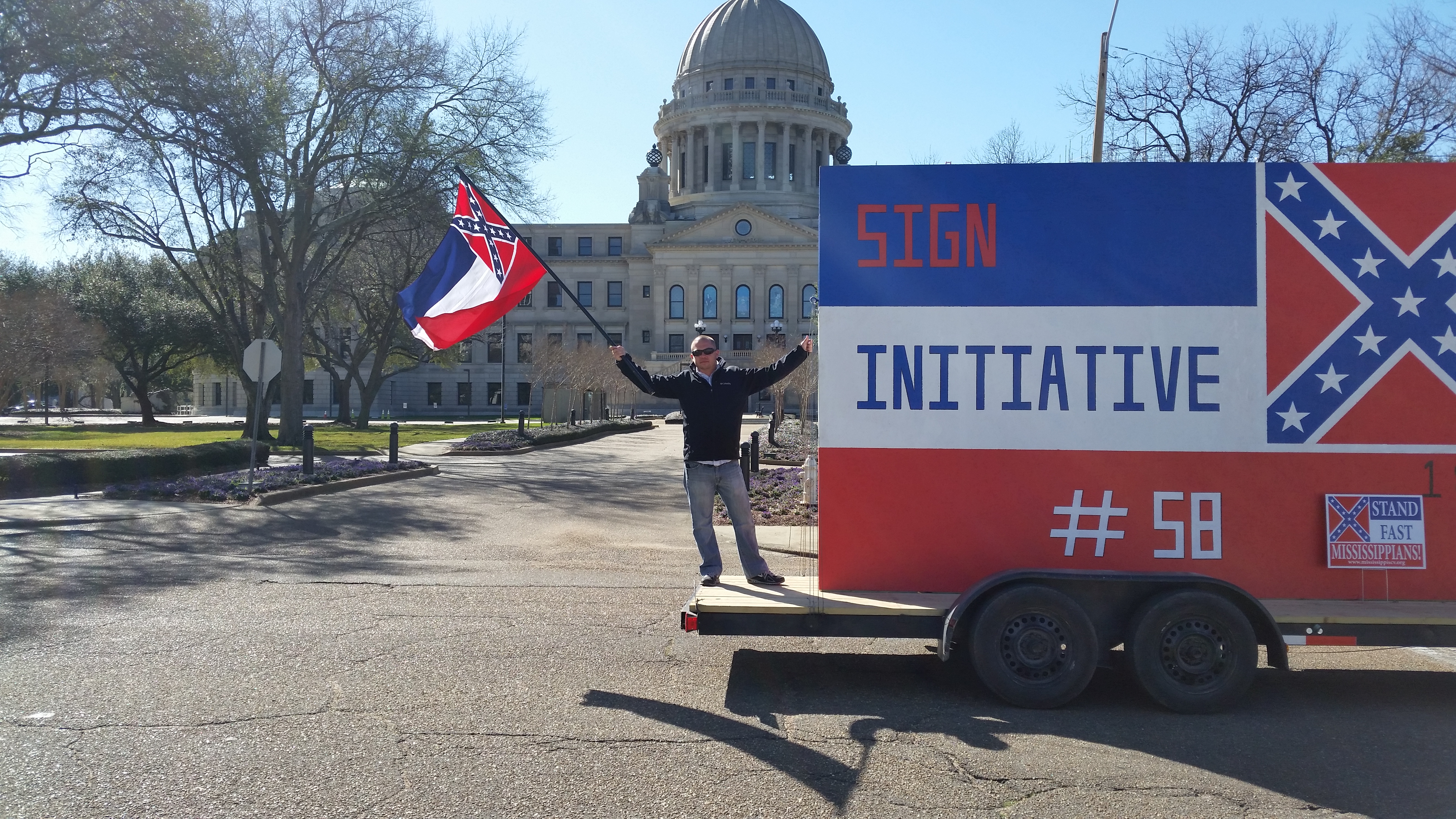 Dixie National Rodeo Parade
Dixie Alliance™ Executive Committee member, Rafael Sanchez, waving the colors and promoting Ballot Initiative 58 in front of the Mississippi State Capitol in the winter of 2016.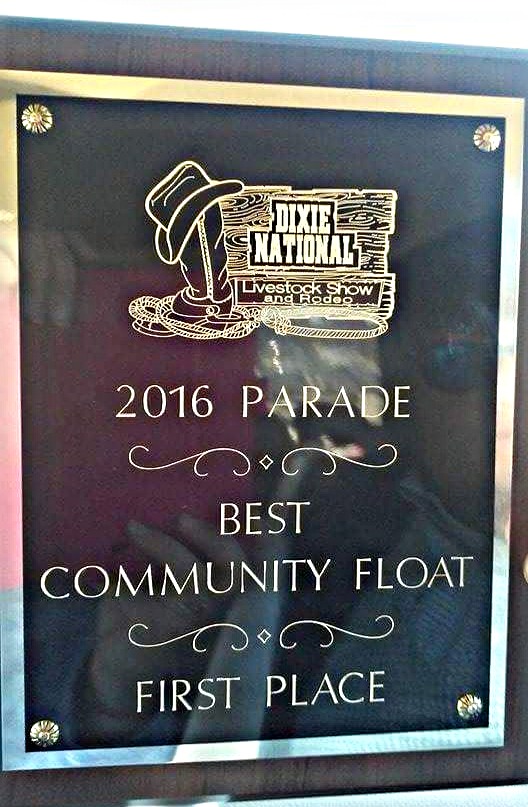 Dixie National Rodeo Parade
Thanks to all the fine people who participated in the 2016 Dixie National Rodeo Parade, the Dixie Alliance floats won "Best Community Float".
Customized Publications
Combine our designs & content with info about chapter of Dixie Alliance, Inc or allied organization.
Inform & rally public opinion for pro-Liberty objectives.
Distribution channels for publications include:
Hand-to-hand, informally
Hand-to-hand, by canvassing
Public displays
Meetings of civic & social clubs
Rallies & speaking events
Newspaper Inserts
Direct mail
Click here for details
Public Events, Rallies & Speeches
Use our spokesman or your own. We can help your event succeed.
Set-up tables & displays at local businesses, festivals & gun shows. We'll help with literature, fliers, ads, and media releases.
Benefits include:
Informs & rallies public opinion
Promotes campaign objectives
Obtains petition signatures
Sells books, flags & merchandise
Raises money
Recruits members
Click here for details
Communicate with Media & Public Officials
Use our educational resources or your own to inform & motivate opinion molders, such as:
Newspaper editors
Radio & television commentators
Readers, listeners & viewers
Local, state & federal officials
Arrange guest appearances of our spokesman on talk shows.
Contact newspaper editors to ask them to run our editorial columns.
Help us write columns & scripts for video presentations that reach the general public & opinion molders.
Click here for details…
Marketing & Tech Services
Our team, in conjunction with one or more marketing companies, can help your local chapter or affiliated organization with:
Business Plans
Campaign Plans
Advertising Plans
On-going Public Relations
Public Education Projects
Public Events
Public Debates
Public Surveys
Research Projects
Publication Projects
Electronic Services
Website Design & Management
Social Media Design & Management
We can help your friends and members deploy company newsletters to reach their clients and customers with the proper perspective on current issues and the permanent principles of Liberty (freedom linked to morality)
Click here for details…