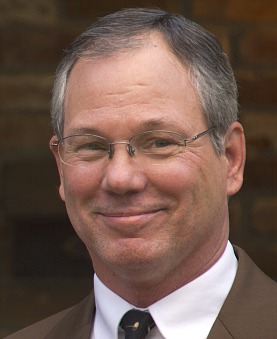 Pastor Thomas Winn is a native of Laurel, Mississippi. He is the pastor of Grace Baptist Church in Jackson. He began preaching in 1981, and has continued for over 30 years. "Thomas" earned an Associate of Arts Degree from Clarke Memorial College in 1976, followed by a Bachelor of Music Degree from the University of Southern Mississippi in 1978. He continued his education at New Orleans Baptist Seminary and earned a Masters of Religious Education in 1981, followed by continued studies at Reformed Theological Seminary in Jackson in the 90s.
His pastorate work includes Baptist churches in Laurel, Brookhaven, and Jackson. He continues to be outspoken on social issues today such as abortion, homosexuality, sexual immorality, Christian liberty and freedom of speech. He has written numerous letters to the editor and our congressman on these subjects over the years. Thomas is a member of the African Pastor's Conference. He is skilled in connecting the Word of God to history and the proper role of government. Armed with that knowledge Thomas is an important member of the team of speakers and writers at the Dixie Alliance.
Listen to Pastor Winn's excellent sermons at www.gracejackson.net.
For contact information go back one page.